Home > Dogtrot house
Dogtrot House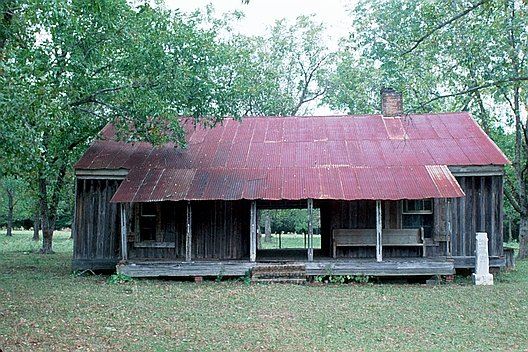 The Dogtrot House The dogtrot house is a style of house historically common in the southern United States. It apparently originated in the southern Appalachian Mountains.
A dogtrot house traditionally consisted of two log cabins with a breezeway or dogtrot between them under a common roof. Usually one cabin was used for cooking and dining while the other is used for private living space such as bedrooms.
The dogtrot through the center of the house is a unique feature, with rooms of the house opening into the breezeway. The breezeway provided a cooler enclosed area for sitting. The combination of the breezeway and open windows in the rooms of the house created air currents which pulled cooler outside air into the living spaces efficiently in the pre-air conditioning era. Architects continue to build dogtrot houses using modern materials but maintained the original design.
The town of Dubach in Lincoln Parish, Louisiana, has several existing dogtrot houses. In 1990, it was nicknamed the "Dogtrot Capital of the World" by the Louisiana State Legislature.