Home > Indian house > Indian historical house
Indian Historic House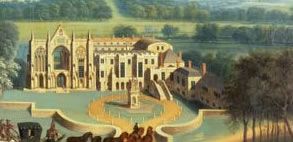 Newstead Abbey, best known as the former home of the poet Lord Byron, was originally an Augustinian priory founded by Henry II in about 1170. A small religious community existed there until Henry VIII dissolved the monastery in 1539. In the following year, Henry granted Newstead to the poet's ancestor, Sir John Byron, who converted the priory into a house for his family.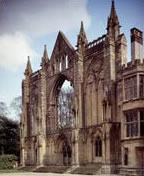 Sir John Byron and his successors kept much of the monastic structure and layout so that, to this day, the house retains its medieval character. The most famous survival is the west front of the church, which dates from the late 13th century, with its statue of St Mary, to whom the priory was dedicated.The monastic chapter house also survives and has been used as a chapel since the time of the Byrons.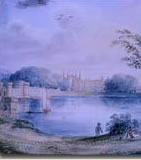 He spent this wealth repairing and restoring Newstead, which was in a very poor state when he bought it. Like the Byrons before him, Wildman preserved the medieval style of the house. He employed the architect John Shaw to carry out alterations which blend well with the oldest parts of the building.

Visitors interested in historic houses can linger over displays and reading material in the Library, or marvel at the expansive panelling in the Great Hall, all reputed to have come from a single oak tree!